This post is also available in: Russian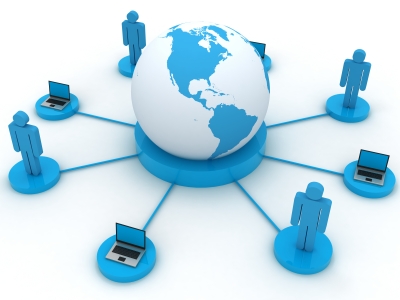 For many Internet startups, selling ad space is one of the most popular ways to monetize. Sooner or later, virtually any online business has to choose a technical solution for ad display. There are a few options to select from. You may prefer a hosted pay-as-you-go service or a service provider solution, your own in-house development or a set of ready-made scripts, free open source software or proprietary program. When selecting ad engine, people often seek multiple ad formats support, extensibility and customizability, scalability, flexible configuring of delivery algorithms, community support or paid maintenance services.
What is OpenX?
OpenX is the most popular open source ad server available today on the market. It has been time proven in many installations. Prior to OpenX, it was called OpenAds, and before that was well known as phpAdsNew. OpenX slogan is "Take control of your advertising". This is the advantage OpenX gives to all webmasters, website owners and businesses. Using OpenX, you can easily manage your advertising campaigns and optimize return on investment.
OpenX developers claim that OpenX ad server is used by more than 50, 000 web sites serving over 300 billion ad impressions per month.
Main Features of OpenX
Managing advertisers and delivering ads from third-party advertising networks.
Prioritization of advertising campaigns and various targeting options, including GeoIP based targeting.
Limited number of impressions for unique visitors.
Integration with the existing business databases to improve targeting.
Web site and ad space management.
The click-through statistics by campaigns, advertisers, websites and ad space. Data export to Excel for further analysis.
Advertising system upscale to multiple servers to handle a large flow of requests.
Support of all the major advertising formats: graphic banners, text banners, overlay video ads and text links, Rich Media Advertising, and unique formats supported by third-party ad networks.
Customization Options
OpenX is an open source system, featuring broad community support and independent consulting, and ensuring excellent extensibility and adaptability to match the requirements of the particular customer.
OpenX offers a framework where you can create your own extensions for the ad server, such as additional ad formats, targeting enhanced by your user and content data, and generation of custom insert code.
Ready-made plug-ins to extend the standard functionality (exclusion of competitive ads, forecasting features, etc.)
Access to the system entities using the API, simplifying the deep system integration and automation.
Comparing OpenX with the Ad Networks
OpenX community has consistently supported the open source ideology, believing that the advertising technology should always be free. That's why over the past five years, the technological part of the ad impression cost was virtually reduced to zero.
Today, hosted services and ad management networks like Google Ad Manager or Adriver are rapidly gaining popularity. With such systems, website owners delegate selection of advertisers and the functions of storing and processing of statistics, to third parties. Moreover, using Google, they even have to compete with the advertising server operator for ad income. This way, the ad engine owner can obtain valuable analytical information and gain benefit from redistributing ad impressions. In this context, OpenX has the following highlights:
Ad publisher can now independently decide how to distribute access to advertising inventory among the advertisers, without third party intervention.
The functionality of the product can be modified to meet business specific requirements.
System Demonstration
We have recorded a small screencast to show you how easy it is to launch advertising campaign from scratch, and intertwine your core video content with the commercials streamed by OpenX.