This post is also available in: Russian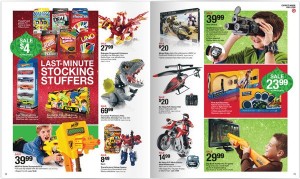 If you are a Web site owner willing to publish ads at your site, you have a broad choice of advertising systems, and choosing the most preferable one is not so easy. On the Web, there is also lack of analytics to simplify your choice. Even ad servers are seemingly doing everything to obscure the publishers. They provide only generic information on the features, without going into much detail. Moreover, they split their products into several options, although the difference between them is all but evident and not clearly outlined. Also, product names are constantly changing, which affects Web search on them. In this article, we have tried to bring together our own experience and all publicly available information on the most popular ad servers: AdRiver, DoubleClick For Publishers (by Google), and OpenX.
All of these advertising systems implement some basic set of functionality, which is a "must-have" for any advertising system:
Support of major advertising formats: image, Flash clips, HTML code.
Support of targeting based on content, location and user parameters (operating system, browser, etc.), time of display or arbitrary attributes.
Analysing and presenting statistics based on the number of impressions and / or clicks on ads.
Now let's discuss the highlights of each system.
AdRiver ad server is quite a veteran of the Russian Internet. It was launched in 2001 and currently is very popular among the Russian Web advertisers and publishers. The system serves more than two billion impressions daily. Since that time AdRiver became quite a cumbersome monster, not always quickly responding to uncommon customer requests for features. However, the list of already implemented features is impressive:
A huge variety of advertising formats supported
Powerful yet independent reporting system that includes a large number of ready-made reports on various aspects of advertising
and, most importantly, – the utmost focus on the Russian Internet through excellent end-to-end localization and technical support in Russian.
However, the Russian Internet is quite distinct compared to other Web segments. Here the local players are dominating, while global companies are virtually unnoticed (remember Yandex or Vkontakte). Similar processes occur in advertising. While AdRiver is immensely popular here, Google has become the largest player in the rest of the world and has acquired DoubleClick. Google's new advertising system is called DFP (DoubleClick For Publishers) which is available in two versions: Small Business DFP and DFP Premium. In addition, there is DART Enterprise based on the same advanced infrastructure as DFP Premium. The main advantages of this system are as follows:
Google's extensive expertise in online advertising multiplied by DoubleClick's great achievements on the market since 1996, including a complete set of promotional inventory and ads delivery tools.
Easy-to-use yet powerful user interface, leveraging Google's immense expertise in developing Web-based GUI focused at user experience (the most famous example is GMail).
Streamlined advertising profit optimization: choosing the most cost-efficient ads from AdSense and third-party banner networks, participating in AdWords auctions, integration with AdPlanner (used by advertisers to find publishers).
In addition to standard reports, users can make custom reports based on system data.
The system runs in the largest and most reliable infrastructure in the world (Google's), which ensures unlimited scalability.
OpenX is another ad server widely used by publishers. Although it is inferior to Google in popularity, still its foothold is quite strong, especially among older publishers and minor advertisers, as it has a long history of non-profit open source development since 1998. OpenX is also available in three versions: OnRamp is a hosted system serving small amounts of ads (source code is based on a variation of Source). Enterprise is a hosted closed source system, capable of serving large amounts of advertising and having advanced features. Its source code has been largely modernized compared to the Source option based on such technologies as Erlang and Cassandra. Source is a free, downloadable advertising system based on the LAMP stack (this product is almost unsupported, except for fixing of critical vulnerabilities).The main advantages of OpenX:
Real-time update of changes in advertising campaign parameters.
Extensible features, as the architecture supports plug-ins and software interfaces to all system functions.
Service Level Agreement offering 99.75% uptime of the system.
Optimized profits by participating in the OpenX Market banner network.
Support for video advertising formats.
Publishers upload their own data sets and specify domain-specific targeting rules.
In this article, we have mentioned the main features of different advertising systems. To make it easier for you to choose, we summarized the information in the table below: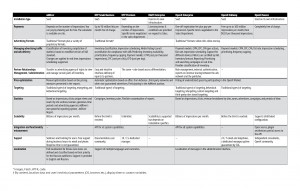 Ad Server Comparison in PDF.