This post is also available in: Russian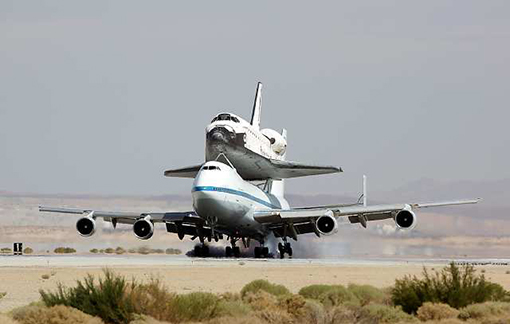 In this post, I will tell you the story of our early prerelease growth approach we took with Together Video Camera. Nowadays, there are lots of ways to attract early users. We took our path and I believe, we have our say here. I spent days and weeks studying the best existing practices, and after that spent even more so proceeding my way and applying the newly learned principles. So, let's start and check some of the steps I took and the outcome I have finally got.
But before we can get deeper into details of our campaigns, let's be honest to say that everything depends on your product and the message you are trying to convey. If your messaging is deliberate and your product meets it, then everything will be fine. Otherwise, it is no need to hack your growth. I really enjoyed @danmartell's "Growth hacking is a product thing, it's not a marketing thing". Growing the amount of non-engaged users is a fruitless spending of time and money.
I mean that the first thing you should do is to develop a great product. Make it useful, make it appealing (even if it is an MVP). Spend a lot of time playing with it by yourself. After that, try to find a right message, get the feedback and revise your product or message to match that feedback. Iterate. Good product makes a good message that can be marketed smoothly. Well-marketed message attracts lots of appropriate users. By "appropriate" I mean that your user satisfaction is high, resulting in retention and referrals.
I'm not sure whether our message (and the product as well) was clear and good enough at the moment we tested these approaches. But it was identical across different promotion channels. So, the results we got were based on the same input and can be safely compared. I spent about $5,000 to make all these tests (getting prerelease users) and hope some insights could be helpful for you as well.
Preparation
Probably this is the most important step in the whole story. You need to understand how you will know you have achieved your goals. In our case, we were in the private beta and were looking for a great audience of early adopters. So, we measured the number of signups and active users. It is very important to understand which of your "growth hacks" propels you further towards the goal, especially in case of paid "hacks". And those are not hacks to be true, but your resources (time, money or both) spent. Attracting 100,000 of irrelevant visitors to your product page gives you absolutely no value compared to 1,000 visitors who are hungry for your product and are really using it.
Early adopters sites
There are dedicated services to attract beta testers and early adopters for your startup. Well, a quick Web search produces BetaLi.st, StartupLi.st and ErliBird.com as the results.
All you need is to ask your designer to prepare some visuals of different sizes according to the requirements. After that, you submit your startup and wait for the feedback. It took about 1 week to get reviewed by BetaList and ErliBird. They both featured us. They tweeted and shared a link to our service. We got first traction. In one week after that we had 100 beta users ready to check our product. Later, we got about 30 users more. The spread between BetaList and Erlibird was 75/25.
Also, I have tested the newly launched TNW Market. They have a good starting position, but at the moment of writing the project wasn't big and still was in beta.
We haven't got much valuable feedback though. Out of the first two hundreds but a dozen were active users. So, I'm not quite sure it is worth spending money.
BetaList – free – about 70 users
ErliBird – $50 spent – about 30 users
TNW Market – $239 spent – about 30 users
After that I tried a weekly sponsorship on BetaList ($399). The result was 40 more beta users.
As a side note, I would say that after getting early users we realized that we do not have a ready-to-ship release build, there were lots of small bugs, crashes, etc. We delayed beta releases several times. I think it is a good lesson that you should have something really working before you can get early adopters.
Also, it should be mentioned that in my understanding the typical audience of such services is rarely your target audience. It was especially true of our project. This distribution channel resulted in virtually no tests done or feedback provided.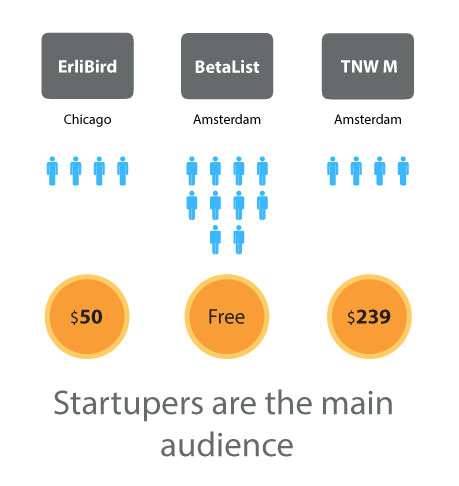 By the way, BetaList is a cool place to get new ideas and leverage partnership opportunities.
Blogging
This is a long term strategy which you rarely could avoid. We were covering our key product development milestones and roadmap updates, as well as detailed cases of using our service in such circumstances like family event, vacation, business trip, conference. We also published howtos on particular actions (like importing videos from a phone to a computer).
I tried to use Scripted to get blog posts pitches but with no luck. We haven't received any proposals there. So we continued as usual, writing by ourselves and using get scripted and glance guys to make it attracting. It requires only your time and brings you much more than just SEO. I think it's a main path to deliver your vision. Be prepared to loneliness for quite a long time. In Twitter, in Facebook and in your blog as well.
By now, the DENIVIP project blog has about 1000 daily visitors and some of them seem to be interested in our new projects. It took three years to get to 1000 daily visitors but the topic is pretty focused (online video technologies). So, keep trying, publish blog posts with valuable content, and open source what you can.
With the Together project, it took three months to get from 0 organic visitors to almost 100 per day. It seems to be a good investment of time to me.
Social Media
At some moment, I started thinking about spots where we could evangelize our product to get more early adopters and more feedback. Hacker news and HNShowcase could be a good idea to showcase your app to the broad public. But the audience there is very specific. First, I'd like to tell of my experience regarding Twitter and Facebook.
Twitter is not only the great source of feedback and promotion but also a great place to collect insights. Asking a question through Twitter brings a great benefit. It makes you go straight to the point and be specific. Just you, your peer and a particular question. The whole Twitter ecosystem stimulates you to do great things when you advertise on Twitter:
You have to find a short and engaging message about your product, and Twitter pushes you in this direction.
You have to think about targeting: who are your users? What their interests are? What do they search? What do they publish in their timeline? Whom do they follow?
I think startups often forget about these important questions. By the way, Twitter ads are the most natural way to promote your product, promoted tweets appear in users' timeline just like other messages do, they are not placed in a separate block like in Google AdWords.
I used Twitter to promote Account and promote Tweets. I could not have found any value in account promotion (you often get people who use the follow/unfollow strategy to grow their own user base). Maybe the value is in a big amount of impressions at a relatively small price, but anyway I gave up promoting account quite early. But promoting tweets was a great experience. It did not only help me to gain some exposure, but also to understand which words and sentences are better, which visuals work better, which part of the product get higher interest. If you fail to engage users in your product using 140 characters and visuals, then there is but a low probability that your pitch/website will be a better success. So, that was the outcome. My spendings were almost $2,000. I did several campaigns capped at $500 (I stopped almost all of them, having spent $100-$200 switching to making better tweets and promoting them instead).
Some recommendations. Use tagged links in tweets to distinguish Twitter campaigns traffic in Google Analytics.
Average follow rate for Promoted Account campaigns is 0.1-0.3%. For Promoted Tweets, average engagement rate is between 1-3% #TwitterAds

— Twitter Small Biz (@TwitterSmallBiz) June 4, 2013
Facebook. Facebook has the biggest audience among Social Networks, so you can get the biggest reach for your message. Hence, I tried several campaigns there also.
The first campaign was focused at getting as many likes as possible. Why do I need likes? Well, I don't know. Usually, you need users and not likes, or at least you need likes from satisfied users. Do you really need likes from users who have never heard about you? I found one important aspect of likes: you need them to promote your posts on a Facebook page and reach bigger audience.
The second campaign was to promote updates from our page in Facebook (blog posts, pictures, etc).
The third one was a Web site banner to drive traffic to our landing page and test it.
Don't forget to configure conversion tracking in Facebook Ads. It will help you not only to drive traffic, but also to measure the value you got in terms of your business.
Here are my reflections on the outcomes.
First of all, I got a relatively small (10k likes) community of people which seem to be interested in the product.
There was almost no outcome from promoting posts. Yes, some people visit our Facebook page, but it is hard to convert "likes".
But I got some understanding of what people really like and what is more viral in our product and announcements I did.
Third, Facebook brought much more traffic to our website at a significantly lower price (~$0.25 per visitor). It means you are really able to do A/B tests on such volumes without big expenditures.
Google AdWords. Similarly to Twitter, you have to think of your target audience constantly improving your campaigns results. It really helps you to get a clue on what's your audience is looking for and how to tell them about your product in a short message.
So, I made several dozens of ads with different keywords with a limited budget of $50 per day each. This way I was able to track results of every ad and every keyword. Finally, I had a bunch of really well-performing ads at a relatively small price. Also, I got tons of insight into what we are actually doing!
During AdWords campaigns you may test a lot of assumptions. Here are some of which I was testing against:
Which product features get more engagement?
What are related activities which make user interested in your product: vacation, competing product, particular task?
Traffic volumes for different keywords?
What are the most effective messages which engage your users?
What is the competitive search traffic and keywords?
If you are creating a new market and nobody is searching for your product or tasks implemented by product, then probably something is wrong. Unless you are Google / Apple / Facebook. So, make many iterations trying to find a big audience which could be interested in your product, look for the best wording for them, and test your product (landing page) on that users. You don't need big traffic for that, several hundreds will be more than enough. In my experience having a CPC at the level of $0.5-$0.8 is relatively easy, so you can have 200 visitors to test on for $100 per day. Compared to Facebook and Twitter this is the only product that lands users directly to your page. In Twitter, you are billed for engagements and Facebook gives you only a banner option to attract direct traffic.
Probably, I will prepare some dedicated blog posts on "growth hacking" using different platforms, which has become so popular these days. I think that Google AdWords, Facebook and Twitter are the greatest tools to get a constant audience and test your assumptions on real users. One advice regarding AdWords is, make all available Google Analytics integrations beforehand. This will give you much more insight and understanding on what you have got and how to get the maximum outcome.
Tech blogs reviews
This is a very important aspect, but nothing to say in our case yet. We hope to get featured soon. Here you may find tips on how to get featured by Techcrunch and a good understanding of related outcome.
But don't overrate the importance of being featured in TechCrunch, Mashable, TheNextWeb: in most cases their audience is not your prospectives (maybe even competitors) and the main generator of growth is not such articles but satisfied users. At the end of the day, a good product leads to lots of PR activities and publications, but lots of PR won't fix a bad product.
Ads and Sponsorships
There are many medias covering iPhone and Android apps, as well as your specific industry. I tried to use BuySellAdds as they have a lot of inventories and good usability. I had a $2,000 budget allocated for that. But due to a lack of time I never tried that opportunity.
Conferences
This is the most fascinating part of the game. You travel, you have a lot of fun, you talk to interesting people, you get real life feedback. It is definitely a must for all startups. But you need to work hard to get the most out of the conference. I will make a separate blog post on a detailed event comparison (year 2013 in Europe). For now, I can tell that we have decided to go to these incredible events:
TheNextWeb Europe in Amsterdam,
TechCrunch Disrupt in Berlin,
Dublin Web Summit,
LeWeb in Paris.
Sounds like a great plan! If you are going to be there, make sure to visit our demo desks to say "Hi!", and I'll be glad to meet you personally.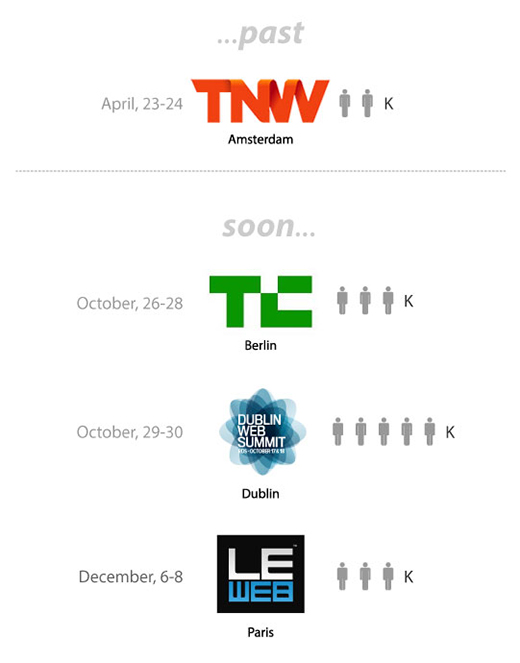 Finally, regarding conferences: don't expect lots of users from there. Conferences are focused at networking (contacting journalists, investors, partners, talents). While networking you get ideas, feedback, opportunities, etc. So, do your best to get the most out of the conferences and prepare beforehand.
The article became possible due to Together service. All info graphics were done in Scheme.io (another startup of ours).
Have a hockey stick in your growth reports!