This post is also available in: Russian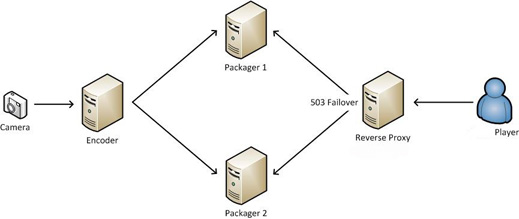 Some time ago, Adobe announced a minor update to its Flash Media Server, version 4.5.2. In the new release, HTTP streaming failover has been supported. Such features are vital to large-scale and mission-critical services, especially those offering live content. Some relevant details are outlined below.
Besides FMS 4.5.2, implementing of failover in HTTP content streaming requires certain modification of the client application (i.e., your video player). If you use an OSMF-based player, just upgrade to OSMF 2.0. If you have a self-implemented video player, please refine your video chunk download algorithms.
Guidelines on configuring HTTP failover with FMS 4.5.2.