This post is also available in: Russian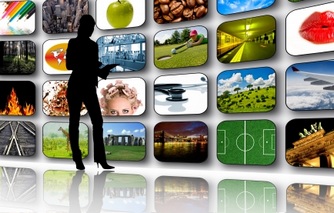 In the rapidly growing online industry, multimedia content is really skyrocketing. As content consumption grows on the Web, more content is published at a variety of online resources. Web media technologies are constantly improved to generate more content (e.g., new P2P and security tools are emerging) and to attract new publishers, previously unaware or uninterested in online presence. This article, we will address major current trends in the multimedia industry.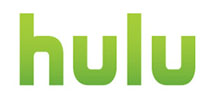 Hulu
Hulu is a leader and a pioneer in online video. It is so popular that it makes restless many large Web companies and rightholders. Similar projects are launched in many large countries, and Hulu is also looking to expand internationally. This was announced by Hulu's CEO Jason Kilar in his recent Wall Street Journal interview. To support this expansion, Hulu is willing to involve new investors. This could be challenging though, as local players often gain exclusive rights to deliver popular content on their territories.
Jason Kilar also mentioned that Hulu Plus, a $7.99 monthly subscription service, is performing ahead of expectations. This is quite indicative, as Hulu originally promoted a totally free-of-charge ads-based business model. Now it competes more directly with Netflix and other paid providers. Probably this is another proof of a higher potential of paid models for distribution of premium online content. Hulu Plus offers a broader choice of premium video compared to the free service. This is a way for Hulu to win its wide-screen airtime from traditional TV broadcasters and new players like Netflix, Apple and Google. Hulu Plus is available to TV owners via game consoles and media players, as well as personal computers and iPad devices.
For more details of the interview, please visit this link.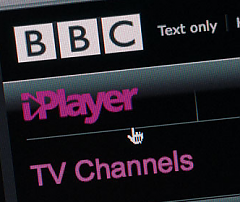 BBC
Quite a similar tendency is shown by BBC's new iPlayer project. You can find more details here. BBC is launching a public iPad-only subscription service. This means that BBC also introduces paid subscription, moves to global content distribution and tends to support new device types. Before that, iPlayer content was available in England only for a week before rights reverted to producers.
Google
Recently Google has announced its acquisition of Widevide, a developer of multi-platform DRM and video content delivery solutions. This step was quite predictable: by launching Google TV, the company has made an essential tackle to win viewers' attention. To offer a wide choice of premium content, Google had an outmost necessity in DRM solution, as it is required by most major rightholders. It is noteworthy that, one of the largest Google TV competitors, Netflix, has already adopted Widevine technologies. Also, Google TV has already supported Adobe DRM by embedding Flash Player 10.1.
For details, please visit Google's official blog page.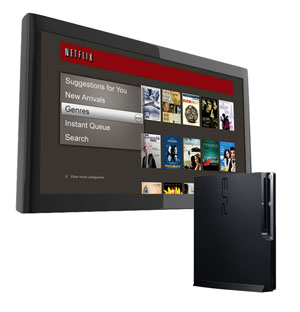 Netflix
To support new devices, Netflix has moved to HTML5. As Netflix VP of Personalization Technology John Ciancutti puts it, this gives users more options of finding content to watch. Well, that's an interesting approach to search engine optimization! Still, content protection issues were not tackled yet, and it is not yet clear how Netflix is going to meet rightholders' requirements.
Интернет провайдеры
Traffiс growth is a crucial aspect of online multimedia boom. Still, obviously enough, someone has to pay for the traffic. That's why ISPs are striving for their share in traffic revenues, while Web companies are struggling against preferential traffic treatment. In this respect, US market is much more advanced than ours. Before this issue is properly resolved in Russia, an efficient solution is to use CDN offerings to deliver services in multi-operator networks. Also it is possible to pay traffic fees directly to ISPs or arrange for private peering. In this respect, the struggle between Level3 and Comcast for Netflix traffic is quite indicative. Having won the tender for Netflix traffic by offering very low prices, Level3 then requested Comcast to handle much higher traffic for the same price.
You can find details here and here.
In the nearest future we will know, whether ISPs have a right, in addition to collecting money from users, charge fees against traffic sources (first of all, multimedia portals, generating a major share of traffic). To my mind, ISPs should consider this a necessary overhead for their Web access revenue. Of course, should traffic sources cover their share in ISPs' expenses, this will improve the quality of offering for Web users. At the same time, it would be a major obstacle to fair competition and growth of multimedia projects on the Web. Should I have been developing a strategy for a large ISP, I would have sought other ways to monetize such major Web trends as multimedia, social networking, and mobility.
According to Cisco Systems estimates, by 2014 the global IP traffic is going to triple, reaching 64 exabytes per month. By this time, 90% traffic will account for video content. Who is going to pay for upgrading the network infrastructure and technologies?
Boxee
In one of his interviews, Boxee's CEO Avner Ronen said, "The Internet is just a distribution model, it does not dictate business models. The existing media companies may not like the new competition that the Internet is bringing, but if consumers move there they won't have a choice but to follow suit." Avner Ronen predicts that within 5 years 50 percent of US households are going to have Internet-connected TVs and "Netflix is going to have more paid video subscribers in two years than Comcast". People will purchase Web access from one company and content access — from another. All this sounds pretty logical and ISPs should just become owners of successful resources.
Conclusions
Summing up, let's outline the following trends in online multimedia:
Multimedia focus – by 2014, video is going to account for 90% of traffic
Globalization – online multimedia boom is expanding to new territories
New devices – online multimedia penetrates all devices, both traditional and emerging
Paid access – paid model is more often used for premium content distribution
Net Neutrality – ongoing struggle for multimedia revenue: are ISPs authorized to charge Web portals for handling their traffic?
How is all this influencing your business? What actions should be taken to benefit from those tendencies?